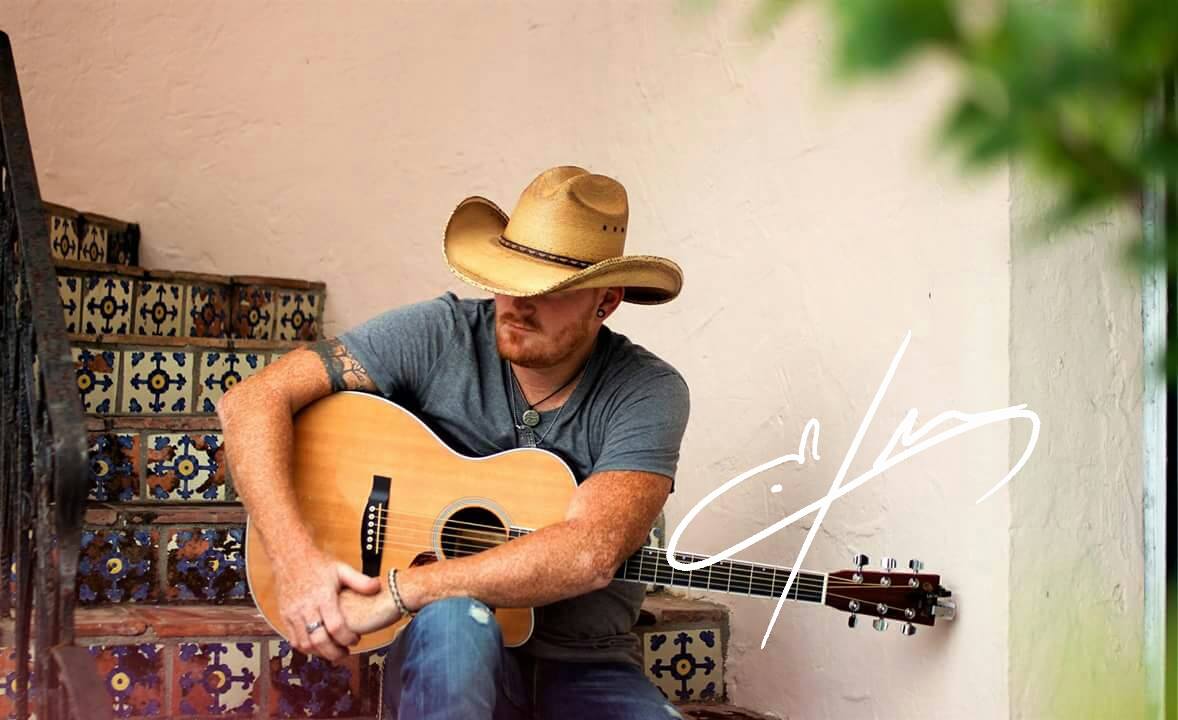 I believe music is the heartbeat of the world. We laugh to it, cry because of it, it marks the moments that define who we are and who we become. We sit years later, lost in time to a sacred melody. Music changes us, teaches us, and gives us strength in times when we feel utterly defeated. Music is what I live and breathe and so #MusicIsMyHome Welcome Home. #Nashville
welcome to ericryansound.com
"let every step you take be in the direction you wish most to go."
hot NEWS!
National booking contract!
NEW SPONSOR:
I want to take a second to thank Westone Audio & G7th Capos for their generosity and
faith in me and my #music - Thank you for making me a part of your families!
William J. Meyer aka Bill Meyer aka Revamp Man
He is a Self-Certified Revamp Artist
Revamp Man is where Art meets function and Imagination has no limits. Bill creates functional art with items that are broken, trashed or that can be up-cycled for a better and cooler purpose. He has always felt the need to work with his hands, challenge his mind and spend his time creatively. He says, "it's a healing therapy where anything can happen. It's a limitless freedom of expression and experimentation with stuff"
Contact: bill@revampman.com
It's official! I am no longer a Florida resident. Clarksville, Tn. is roughly forty
minutes North of Nashville on I-24 and believe me when I tell you it is absolutely beautiful here!
I chose Clarksville because it features a more rural, country environment as opposed to the big city.
I guess I'm just more at home out in the open spaces.
I will heading into the studio soon to lay down
#NewMusic including: "To Be Loved Like That" "With These Boots On" & "Kiss My Past"
"From my cold dead hands"
now available everywhere digital music is sold!
(Demo it here at: /Music)
NOW LIVE EVERYWHERE!
(iHeartRadio, Spotify, iTunes, Amazon, Apple Music, Tidal, SoundCloud, Pandora and more)
This is our song
Today, we are a new generation of talented guitar makers - building instruments as extraordinary and unique as the people who craft them – and who play them. We are inspired by the passion, and guided by the lifetime of experiences of our leader, Jean Larrivée, whose legendary craftsmanship still finds its way into every guitar that bears his name.

Our guitars are built with only the finest solid woods available - no plys, laminates (layered), or synthetic woods are ever used in construction. We use FSC wood and engage in as much selective logging as possible. This means we like to be there, in the forest, personally taking part. Imagine, when we begin to create your instrument, we begin on the forest floor.
Above all, our goal is 'affordable luxury' - we aim to put high-end guitars into the hands of all players. We don't want to build the most guitars. We just want to build the best.
Established in 1959, Westone Laboratories has more than 55 years of experience delivering premium in-ear solutions for critical listening applications. Westone is the largest manufacturer of custom ear pieces in the world and was the first to design and manufacture a balanced armature driver earphone. With hearing healthcare and music specialists on our research and production teams, Westone invented the most ergonomic monitor design which provides the most comfortable, best fitting and quietest earphones on the market. The largest names in music turn to Westone in-ear monitors for on-stage use, just as U.S. Air Force fighter pilots depend on Westone's ACCES® in-ear communications system for mission-critical noise isolation, hearing protection and two-way communication. It is our experience, our products, and our people that make Westone The In-Ear Experts®.
Read my Interview with StereoStickman.com here!
Follow me Below on Instagram here!
Thank You for following me!
"I MOVE ON"
Written & Performed By: Eric Ryan (ASCAP) (c) 2016
Videography By: Johnny Frank Himsel
This song is dedicated to those who battle every day with cancer.
May you and your loved ones find peace and victory. #PrayingForaCure
"I Move On" is written from the perspective of a man at war with God over
the death of his wife due to Cancer. I wrote this song after a friend
told me his story. In the end, he said he had to choose, "It was
either move on or we both died... she would never allow that."
(the following is a #LIVE recording)
'From my cold dead hands' (promo) Eric Ryan